International Children's Book Day
Thursday 8 September 2022
International Children's Book Day activities were held in both PBBY's libraries, and one of them was a special field trip for children to an apiary in Beit Hanoun. The children learned about the nature of bees, and how honey is extracted. Most importantly, they learned about persistence and following one's dreams, through the success story of the owner of the apiary, who used her knowledge and reading to overpower the ordeal of losing her father and the apiary to the occupation bombardment.
_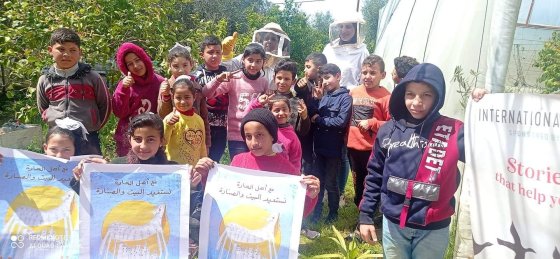 I AM A KID WITH RIGHTS:
During the International Children's Book Day celebrations, the librarians did an activity entitled "I am a child with rights" aimed at educating children about their rights, informing them about any rights they lack as Palestinian children, as well as discussing the reasons for this.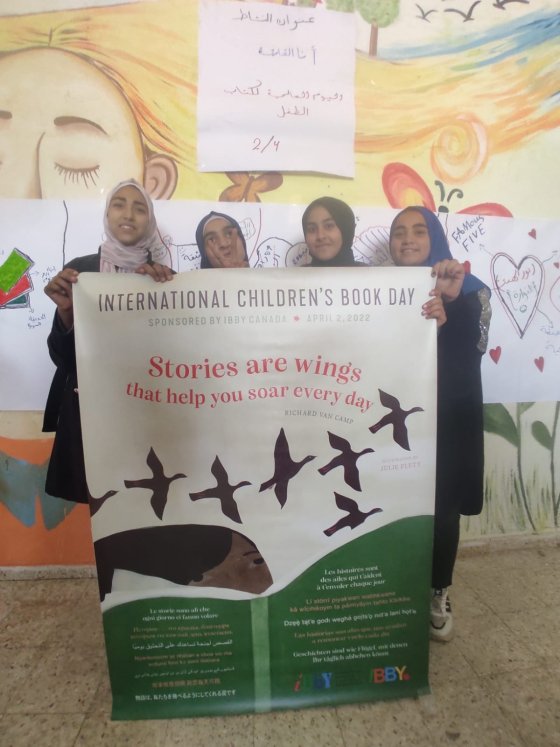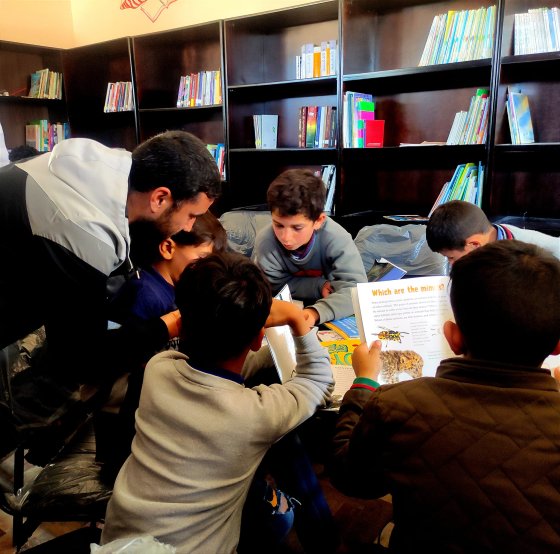 I am a kid with wishes that I love to come true:
It's an activity done at al-Shawka library that let kids express themselves, their dreams, future hopes, their place in society, and their family by drawing.
During a drama session held at the al-Ataa library, our librarian set up a safe environment where everyone practices their emotional experiences. Most of the children used drama as therapy and to address bullying behaviors they encountered. They learned to try something out in a safe environment and that it's okay to feel and express a range of emotions.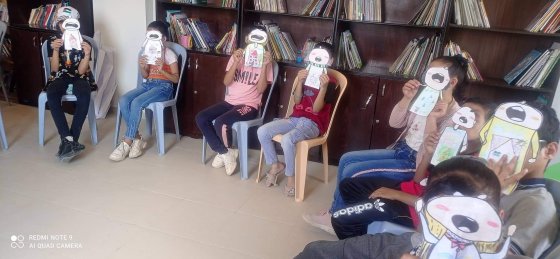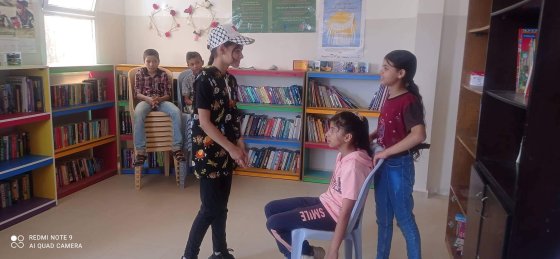 _