𝐏𝐫𝐨𝐠𝐫𝐞𝐬𝐬𝐢𝐯𝐞 𝐋𝐢𝐛𝐫𝐚𝐫𝐢𝐚𝐧 𝐈𝐧𝐯𝐢𝐭𝐞𝐝 𝐌𝐚𝐫𝐲 𝐅𝐚𝐬𝐡𝐞𝐡 𝐓𝐨 𝐒𝐡𝐚𝐫𝐞 𝐇𝐞𝐫 𝐄𝐱𝐩𝐞𝐫𝐭𝐢𝐬𝐞 𝐨𝐧 𝐭𝐡𝐞 𝐭𝐨𝐩𝐢𝐜 𝐨𝐟 "𝐓𝐡𝐞 𝐈𝐧𝐭𝐞𝐫𝐧𝐚𝐭𝐢𝐨𝐧𝐚𝐥 𝐁𝐨𝐚𝐫𝐝 𝐨𝐧 𝐁𝐨𝐨𝐤𝐬 𝐟𝐨𝐫 𝐘𝐨𝐮𝐧𝐠 𝐏𝐞𝐨𝐩𝐥𝐞 𝐈𝐧 𝐏𝐚𝐥𝐞𝐬𝐭𝐢𝐧𝐞"
Thursday 8 September 2022
Progressive Librarian (PL), a journal for critical studies & progressive politics in librarianship, invited the vice president of IBBY Palestine, Mary Fasheh, to speak directly to readers of PL, and share her expertise on the general topic of "Palestinian libraries and archives under Israeli rule." For this special issue, PL invited Palestinian librarians, archivists, and other information providers to contribute their knowledge and experience.
The journal included five articles by four authors from the Occupied Palestinian Territory. The first article by Anan Hamad under the heading "History of Palestinian Libraries and Archives Under Israeli Occupation" provides a historical review of the impact of Israel's colonial settler. Mosab Abu Toha wrote about "Libraries in Gaza: Between Despair and Hope." He talks proudly of the establishment of two libraries within the Edward Said Public Library. Lara Kanaan's article "Private Libraries in Nablus Have a Bright Past and an Uncertain Future" focuses on a different challenge: Palestinians' indifference to the fate of sometimes priceless family libraries they inherited.
PBBY's vice president's contributions under the heading "The International Board on Books for Young People In Palestine" contain heartbreaking accounts of the more recent Israeli assaults upon, and the continuing siege of, Gaza and how these have impacted libraries. Mary described the overwhelming difficulties associated with the provision of information in our libraries in the Gaza Strip, but she also offered inspiring stories about how Palestinians, especially children, are coping with these problems. She also describes the impressive work of PBBY in a variety of activities that include rebuilding destroyed libraries and organizing workshops for children and librarians.
Mary's article included a few stories and drawings made by children plus testimonies written by the librarians of Al Shawka and Al Ataa's libraries. You can find more information here ⬇
https://drive.google.com/file/d/1OCPyWYD5_38bULhcLstkZZIZlbPFowbd/view?fbclid=IwAR1MzrfQ1aI-wRpCol757j6_s_Yj7ZXBK7X_L0smR1FTZHd7BaMBqTljJeU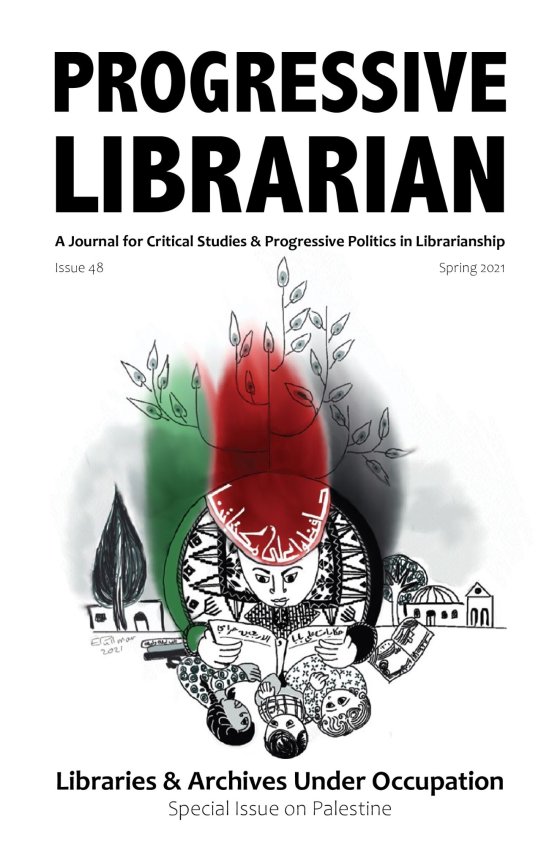 _
|
Log in
|
Site Map
|
Visitors : 95 / 447408

en

Regional & Int'l Activities ?