BOOK AID INTERNATIONAL DONATION
Wednesday 7 September 2022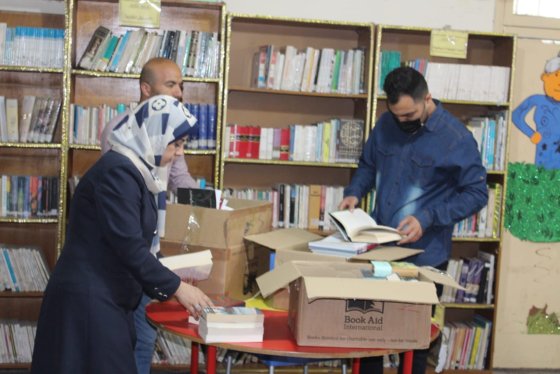 Children in IBBY Palestine libraries have received a number of valuable new books, with a generous donation, 3000 books, from Book Aid International. The moment they were presented, children quickly started reading the books, looking at their magnificent illustrations and borrowing many of them. Their covers and attractive colors invited everyone to start reading them. The received books aren't just being read. They are used to inspire budding artists, create new ideas for upcoming young writers, and take young people on journeys to far-off cultures and lands.
The donated books were divided into two libraries; al-Atta Library in Beit Hanoun, and al-Shawka Library in Rafah. Since books were plenty, we shared them with our partners: Ma'an Centres and al-Qattan Child Center, as we understand they used to get a share when the British Council was managing the distribution of Palestine's share of IBA this year they had non and were very happy to receive some of our books. Three Ma'an centers, located in different cities, received the donated books, namely:

The women Programs Center – Rafah
MA'AN Hub for Innovation and Entrepreneurship
Al- Qattan Cultural Centre- Gaza
Forsaan Al-Ghad Youth Association – Beit Hannon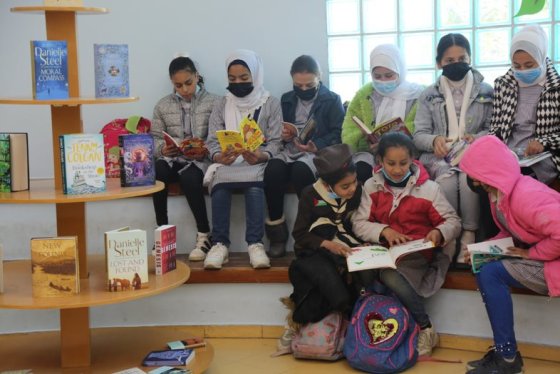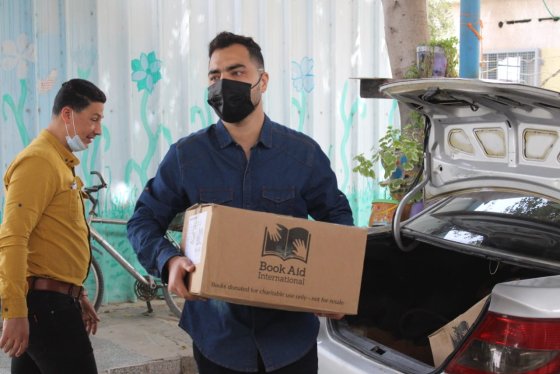 _ " I have always dreamed of traveling the world, but since I am from Gaza it is not even possible, that is why I let these books take me on a journey around the world. I encourage all children with a similar situation to do the same." said Mays, a 10-year-old girl from Biet Hanoun, who found a place for her dreams in books.
Not only the kids were impressed, but many college students spent hours looking at the covers of these books and expressed how lucky they are to find this library, as it is just too expensive to buy brand new books, and most of the time they only exist online.